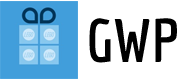 Winter Market Stall (40602)
Kids can enjoy the holiday season with the adorable Winter Market Stall (40602). The brick-built stall includes a cash register and 3 toy mini-models (a train, a rocket and a nutcracker soldier). At the top of the stall is an attic that stores 2 Christmas gifts. The set also includes a Christmas tree, a snowman and 2 minifigures wearing Christmas sweaters.

This is the cheapest delivered at home option for The Netherlands for € 29.94
Some links may be affiliate links. As an Amazon Associate I earn from qualifying purchases. (
more
)
Pricing Info
Current price
↑ € 4.96

€ 24.95

Lego retail price
7.38 ct/brick
€ 19.99
Lowest price ever
€ 19.99
Half-Year Low

€ 19.99

Highest price ever
€ 34.99
Price is 25% above the initial Lego retail price! This comes down to 9.21 cent per brick.
Add this set to your brickwatch
Lego Set price development
Set price per store
Delivered to

Netherlands
Lego Set price development
Details
Set Title
LEGO 40602 Winter Market Stall
Alternate description
Fun, buildable Christmas stall for play and display
Monitoring since
November 2023
User comments about Winter Market Stall (40602)
You have to be logged in to be able to leave a review.
Themes

GWP
Winter Market Stall 40602 Features
Celebrate Christmas – This LEGO® Creator Winter Market Stall building set features a Christmas tree, a snowman and 2 minifigures wearing Christmas sweaters
A gift for kids aged 8+ – Give this 271-piece set to little builders, who can enjoy a quick and fun building experience before they enter the true spirit of the winter holidays
The Winter Market Stall measures over 4.5 in. (12 cm) high, 5.5 in. (14 cm) wide and 2.5 in. (7 cm) deep