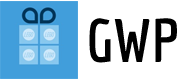 Birthday Bear (30582)
This Bear is a must have for any builder celebrating their birthday!

Surprise your loved ones with this cute Birthday Bear, which comes with poseable arms and legs, dressed up for a party, with a blue hat and red bow. Did you know? It can even hold a balloon and a present.

This is the cheapest delivered at home option for The Netherlands for € 8.90
» Now lowest price ever! «
Some links may be affiliate links. As an Amazon Associate I earn from qualifying purchases. (
more
)
Pricing Info
Current price
↓ € 0.24

€ 3.75

Lego retail price
4.99 ct/brick
€ 3.99
Lowest price ever
€ 3.75
Highest price ever
€ 12.61
Price is 6% below the initial Lego retail price, a

€ 0.24

discount! This comes down to 4.69 cent per brick.
Add this set to your brickwatch
Lego Set price development
Set price per store
Delivered to

Netherlands
Lego Set price development
Details
Set Title
LEGO 30582 Birthday Bear
Monitoring since
September 2023
User comments about Birthday Bear (30582)
You have to be logged in to be able to leave a review.