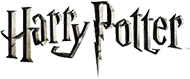 Hermione Granger™ Plush (5007453)
Young Harry Potter™ fans will always have a smart, caring friend by their side with the Hermione Granger™ Plush. This soft fabric, up-scaled version of a Hermione Granger LEGO® minifigure makes a brilliant travel companion and will inspire youngsters to create their own stories of adventures at Hogwarts™. The collectible Hermione Granger stuffed toy is sturdily constructed with flat feet, so she can stand upright and be displayed as room decor between playtimes.

This is the cheapest delivered at home option for Great Britain for ~€ 24.45
Some links may be affiliate links. As an Amazon Associate I earn from qualifying purchases. (
more
)
Pricing Info
Current price
↑ € 0.97

€ 19.46

Lego retail price
€ 28.42
Lowest price ever
€ 7.13
Half-Year Low

€ 7.13

Highest price ever
€ 35.28
Price is 32% below the initial Lego retail price, a

€ 8.96

discount!
Add this set to your brickwatch
Lego Set price development
Set price per store
Delivered to

United Kingdom
Lego Set price development
Details
Set Title
LEGO 5007453 Hermione Granger™ Plush
Alternate description
Cool Hermione Granger™ stuffed toy
Monitoring since
October 2022
User comments about Hermione Granger™ Plush (5007453)
You have to be logged in to be able to leave a review.
Themes

Harry Potter
Plush Toys
Hermione Granger™ Plush 5007453 Features
LEGO® Hermione Granger™ Plush – Up-scaled LEGO minifigure-style stuffed toy of Hermione Granger for cuddling, play and display
Soft and cuddly – 100% polyester fabric with embroidered decorative details. Stuffed with polyethylene pellets
Sturdy construction and flat feet to stand on level surfaces – The Hermione Granger™ Plush stands over 11 in. (27 cm) tall and makes a fun gift for kids and Harry Potter™ fans of all ages