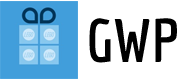 Police Bicycle Training (30638)
LEGO® Insiders will receive this City GWP on any purchase of €50 or higher. Available on November 27th only.

This is the cheapest delivered at home option for Great Britain for ~€ 11.98
Some links may be affiliate links. As an Amazon Associate I earn from qualifying purchases. (
more
)
Pricing Info
Current price

€ 9.71

Lego retail price
11.08 ct/brick
€ 3.99
Lowest price ever
€ 3.99
Half-Year Low

€ 3.99

Highest price ever
€ 9.80
Price is 143% above the initial Lego retail price! This comes down to 26.97 cent per brick.
Add this set to your brickwatch
Lego Set price development
Set price per store
Delivered to

United Kingdom
No local delivery
No longer directly available
Lego Set price development
Details
Set Title
LEGO 30638 Police Bicycle Training
Monitoring since
November 2023
User comments about Police Bicycle Training (30638)
You have to be logged in to be able to leave a review.